1 oz. Spray Bottle. Buy 1 oz. Spray Bottle. Shop now!
This 1 oz. Spray Bottle perfect travel companion is ideal for business trips, vacations, or any on-the-go lifestyle.

2012 products design: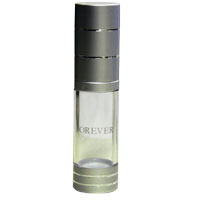 Fill with 1oz Aloe First, Aloe Veterinary Formula, Aloe Activator or Rehydrating Toner.
Now you have two choices to make:

Buy 1 oz. Spray Bottle at Aloe Vera & Forever Living Products Retail Store as a Retail Customer.
---
Join Forever Living Products for free
as a
Independent Distributor
and buy
1 oz. Spray Bottle
at wholesale rates! (BUY DIRECT AND SAVE UP TO 30%) To join FLP team you will need my Sponsor ID: 001002337815  (Why?
Click here!
)
For additional 1 oz. Spray Bottle information and ingredients, select the PDF link below.
Loading ...

Please leave us a review or comment, we value them.