2012 Forever Lite Ultra® with Aminotein – Chocolate design: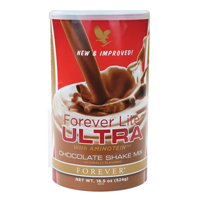 Forever Lite® – Vanilla Delight
For a meal on the go, whether you're looking to lose weight, gain muscle or just need an energetic boost, reach for Forever Lite Nutritional Diet Program. Mixed with milk or your favorite fruit juice, Forever Lite delivers a nutritious kick of vitamins, minerals, proteins and carbohydrates. Rich in proteins for bodybuilding,growth and repair, two shakes a day provide 100% of the RDI of vitamins and minerals. Each shake contains 18 amino acids (including all 8 essential ones) and trace elements including iron, selenium, chromium and iodine, providing you with soluble and insoluble fiber.To protect against free radicals, we've added antioxidant Beta Carotene and vitamins A and E, and used the natural fruit sugar fructose, instead of sugar or aspartame. Forever Lite is available in two delicious flavors – chocolate and vanilla.
Read more…
Also you can subscribe to Our RSS Search Results feed for 'acids'''. Are looking information on 'acids'''?